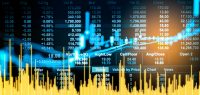 At the end of the coolest KC area August of those I remember, it is difficult to believe that two-thirds of 2017 is now history.  We have witnessed a veritable plethora of events and conditions about which most of us could worry. Meanwhile, Mr. Stock Market has plunged confidently onward and upward. As people of central Kentucky would say, there has been nary a drop of more than 5 percent in any primary stock index in the past eight months.
Top five winning sectors thus far include Technology, Healthcare, Utilities, Basic Materials and Communication Services, each higher by at least 11 percent. The only losing stock sector has been Energy, down over ten percent.
Within those sectors, the range of price changes has proved just as dramatic as usual. Aluminum heads the winners, higher by 71 percent through August. The next four include Electronic Gaming at 67, Education & Training Services at 44, Semiconductor Equipment & Materials at 39 and Solar at 39 percent.
Contrast those with the five worst. Oil & Gas Drilling dropped 46, Oil & Gas Equipment & Services, 24, Oil & Gas Exploration & Production, 22, Grocery Stores, 18, and Long-Term Care Facilities, 18 percent lower. That last one is a real head scratcher to me. Since a recent high point in 2015, stocks of LTC Facilities are currently lower by almost 50 percent. Are we that overbuilt for the elderly already?
One contrarian strategy using trend analysis is to buy the laggards of the market after a period of a year or longer. Concerning the Dow Jones 30 Industrial stocks, you can find examples by searching for Dogs of the Dow. It appears likely that the Energy Sector will provide plenty of opportunities to test this strategy in the next months and years. Since August, 2014, Energy stocks are still lower by about 36 percent but that is up from a deficit of about 58 percent in late 2016.
I prefer to use shorter trends to gauge relative performance among the almost 200 different industries. This helps protect against weakness and future losses and to emphasize those gaining in new strength. Since the last minor low point of the S&P 500 on August 7th, the best performers have been stocks of the Aluminum (16 percent), Semiconductor Memory (12), Gold (10), Silver (10), and Trucking (8) industries.
Identifying trends that can help you to avoid loss and make better gains is always interesting since the landscape is constantly changing, which underlies the strategy of Trend Following. As a person with classic ADD, I like to roll with the changes.
(Past performance is no guarantee of future results. All advice is meant to be general in nature and not specific for any reader. All statistics obtained from Worden Brothers, Inc., TC 2000 services, 2017.)