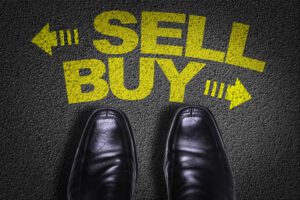 I am thinking of the pop song, How do you know if he really loves you? Whitney Houston made this a giant hit a couple of decades ago. But in this column, I am discussing how can one know if this new bull market is the real deal and will have some staying power. I would say the answers to both questions leave a lot of specificity to be desired.
You could rely on some experts' opinions. Last Wednesday after Federal Reserve Chairman Jerome Powell assured the nation that his experts will indeed do whatever it takes to tame the current inflationary trend, Investors Business Daily reported that we now have a confirmed uptrend because the S&P 500 Index moved higher Wednesday than the rise on Tuesday on higher volumes of trading.
If you put a question like that into your favorite online search engine, you will have a few listings that might be relevant. But what you can be sure of is that you will have enough reading for the rest of your life. President Truman's remarked that he truly wished for a one-armed economic advisor. That way, he joked, the economist could not say On the other hand. . . .
The rebound of the three primary stock indexes during last week was definitely strong in the price gains. After falling the most due to their heavy concentrations of technology stocks, both the Nasdaq 100 and the Nasdaq Composite indexes rose by over 8 percent. The S&P 500 was next, ahead by over 6 percent and the Dow Jones 30 Industrials up over 5 percent.
But like the teeth of a sawblade, whether the saw is pointed up or down, the teeth are either down, up, down, up or they are up, down, up, and down. In the dreadful period of 2000 to early 2003, the S&P 500 moved down by 20 percent several times only to rise by a seemingly equal gain. Then it fell down deeper during these short cycles. The low of March 2003 was less than 3 percent higher than the absolute low of October 2002.
This current period has the same look and feel to me. The growth stocks are still very richly valued in terms of Price to Earnings ratios. We still have many points of uncertainty about which to worry. If there was ever a time to be cautious or at best cautiously optimistic, I think this is it.
As usual, we will learn the answer over time. Do not bet in the long run against the stubborn persistence of American ingenuity and persistence. But be ready for further disappointment that may come in the meantime. I will be sharing winners and losers with you over the coming weeks.