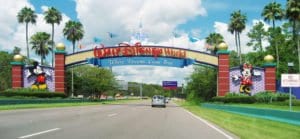 My family will soon be taking our first (and probably last) pilgrimage to Orlando to do the whole "Disney thing". When I first proposed this excursion to my wife last year I had no idea how complicated and time-consuming the whole process would be. In my ignorance I assumed you simply bought a ticket, entered the park, and had fun. I could not have been more wrong.
After spending some time online, and talking with other parents who had visited the parks, I discovered that that the planning process for a visit to the House of the Mouse is very long and involved. When you will visit, where you will stay while there, what you plan to eat, and even which rides you will ride must all be determined months before arriving at the gates.
In fact, over a month ago I got up every morning for a week at 5:30 am to get in line to lay claim to particular rides my 7 year old son Ethan had his heart set on getting to experience while there. The entire process of booking rides is similar to a black Friday sale. Each morning, either 30 or 60 days prior to your ticket date (depending on if you are staying at a Disney resort or not) you must log into the Disney website and wait along with thousands of other parents for that day's rides to be made available. Within minutes the most popular rides become completely booked and unavailable.
Despite my best efforts my son will not get to experience the Tower of Terror or the Avatar Experience because I wasn't quick enough on the computer. After booking your rides your attention moves to dining. Do you purchase dining passes that give you unlimited access to certain restaurants at the park or is leaving the park at mealtime a wiser decision?  If you want to dine with a Disney character book it early, and just know it'll cost you a pretty penny. Don't even think about eating at Cinderella's Royal Table if you haven't made reservations months ahead of time.
The planning doesn't stop once you arrive in the park either, through the use of the park app you can instantly track ride and show wait times in order to map out a strategy for how to get the most out of your short time in the Magic Kingdom.
What is unfortunate to me is how many parents are willing to devote countless hours developing a plan and strategy for their summer trip, but have done little to nothing planning out their retirement. Ironically whether it's planning for a Disney trip or planning for retirement the steps are pretty much the same. So with the space I have left I thought I would share a couple of tips for those of you considering a trip to Florida whether it be for vacation or for retirement.
Start early: Developing a plan when it's too late for that plan to make a difference is an exercise in futility. Develop the plan while time is on your side. It makes all the difference in the end result.
Build in contingencies: Nothing ever goes exactly the way you think it will. If your plan has no flexibility for the unexpected it will not be successful.
Determine your priorities: It would be nice if you got everything you wanted out of your plan, but in reality sacrifices have to be made. By identifying the things that are must-haves your likelihood of accomplishing those things goes up exponentially.
Benjamin Franklin once said "if you fail to plan, you should plan to fail" this is true in all aspects in life. It is a proverb I have always tried to live by, and I encourage you to do the same.