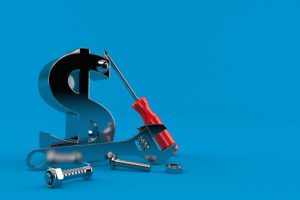 Some folks talk about the good old days and seem to wish they could return to a younger period in their lives. I do not wish to return to any previous time—I would just make different and perhaps worse mistakes!
But it seems to be an especially perilous world right now for any young person to try to find their way and decide to which vocations they should be attracted and pursue. Just one frightful example would be of cultural craziness today. How can we talk about protecting girls against discrimination (US Code Title IX) when we just put on the Supreme Court a young lady who cannot define the female gender?
However, there is good economic news for the young, created in large part by the aging of the Baby Boomers. For a number of years, there have been at least 10,000 Boomers retiring every day, 365,000 plus per year. Many of them do not take a part-time job to have something to do. And the young do not aspire to be a Wal-Mart greeter anyway.
I would advise anyone, either young or looking for a vocational reset, to first learn or decide which activities they would love to do even without pay. Second, where is there a shortage of people to meet a basic society need?
Example. I have generally practiced the wise rule concerning clothes, especially shoes, that one should buy half as many and twice as good in quality. Therefore, I have been wanting to get a couple pairs of good quality boots and dress shoes re-soled and re-heeled for some months. I finally visited an Eastern Jackson County Shoe Service, a cobbler in ancient language.
He was quick to apologize for the four or five weeks it would require for him to renew my shoes. There used to be a dozen or more shoe shops in greater Kansas City. But now there are probably less than half that. He said he is doing the best he can the work of four people under normal circumstances.
He appeared to be in his mid to late 60's and said he hopes to sell his establishment within the next two years. He cannot find anyone who wants to do this sort of work even though it is done in air conditioned or heated comfort and requires no college degree. Oh, and he disclosed that he netted well over $100,000 in income last year. Surely there are some people who can appreciate good leather and the amazing things one can do with it. And there are enough people like me who will continue to wear leather footwear.
Are we not aware how valuable a good plumber or handyman can be? Plumbing is not going away anytime soon. Neither is the need for handymen, garbage collection or a huge list of hands-on jobs. But they are not in the category of video game engineering. Just get on your computer or old-fashioned television and watch episodes of Mike Rowe's Dirty Jobs or Somebody's Gotta Do It. (By the way, it is estimated that Mike has earned himself a net worth of $30 Million or more shining the spotlight on these vocations for us.)
Find a good hole that suits you. Then fill it!