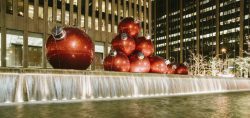 My entire life I heard "money can't buy happiness". I think the statement should be "money can't buy contentment, satisfaction, peace of mind, love, or any of those other wonderful, non-tangibles that are important for a healthy life. But, I do believe money can buy amazing memories sprinkled with happiness and smiles!
Behavioral scientists Dr. Elizabeth Dunn and Dr. Michael Norton agree that spending money on experiences provides more happiness than buying material goods because they make you feel more connected to others.
Experiences are the new "gift". It's what I want and I think others do, too. When my kids ask me "what's on your Christmas/birthday list" my response is always "to spend time with you".
Dr. Dunn and Dr. Norton go on to say, "Spending money on traveling with close loved ones or meaningful social events will help you feel more fulfilled than buying trendy clothes and accessories, so think twice before splurging on the next designer bag."
Earlier this month I spent a small portion of an inheritance on a trip to New York City with my daughters. I have dreamed of seeing NY City in all its Christmas finery for as long as I can remember. My dream included seeing the Rockettes at Radio City Music Hall in their annual "Christmas Spectacular" show, the Sak's 5th Avenue Christmas light extravaganza, Rockefeller Center's enormous tree and giant wooden soldiers. I was like the proverbial kid in a candy store. I think my daughters got pretty tickled when I bought a T-shirt, a coffee cup, a souvenir bag and a program at the "Christmas Spectacular." They've never seen their mom so giddy!
But more importantly than any of the items I purchased was seeing New York City through the eyes of my girls. The energy of the city is unlike any place they've been. We walked around Times Square, took the subway to the 911 Memorial, hailed cabs and captured selfies in front of Rockefeller Center's Christmas tree.
This small inheritance came as a surprise to me after my mother passed away earlier this year. My parents' money-related behaviors of tithing, saving and living within their means enabled my mother to receive the best of care while Alzheimer's slowly took her life.
I think my parents would be happy that I have tithed, gifted and saved from this inheritance. But I also believe they would be just as glad that I bought a little happiness and made wonderful memories to be treasured by my girls long after I am gone from this earth.
This Christmas, as you contemplate purchasing any last minute gifts for your loved ones, think about making purchases for future memories. They are sure to bring you and your loved ones much happiness!