Several months a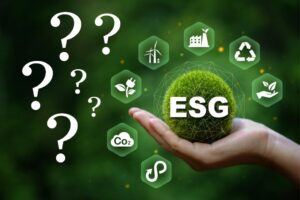 go I examined the subject of ESG investing, that is Environmental, Social and Governance. The controversy continues to maintain a central position in investment landscape.
My primary test concerning the popularity of investment themes is one of practicality. Where is the money flowing? What industries and corporations are sustainable because they are meeting vital customer needs?
In the past five years, between October 31, 2018, and this past October 31, the Energy sector shows in third place behind Technology and Basic Materials. It rose by 72 percent compared to Tech at 84 and Materials at 77 percent.
But in the past three years, Energy's resurgence shocks the mind with a gain of 222 percent compared with Industrials in second place at 52 percent gain.
If you thought oil, gas and coal companies are dead or on life support, please reconsider. In the Investors Business Daily reporting of the top and bottom industries by recent performance, of the 197 recognized, the coal, oil and gas industries take 7 of the top 15 spots.
How is this possible when we have been dutifully warned that if we do not stop our carbon fuel use immediately, we have less than 10 years or so of human life on the planet? I must not be the only person who sees climate change, but does not consider human activity to be the major contributor to the phenomenon.
In the first half of the year, Warren Buffet through Berkshire Hathaway bought heavily into Occidental Petroleum stock (OXY), the same company which propelled the Gore family of Tennessee to great wealth in past decades. Just in the past two weeks, Berkshire bought another 4 million shares as OXY reported lower earnings and its price has fallen from a September high of nearly $68. This amounts to over 25 percent ownership.
Berkshire Hathaway has owned MidAmerican Energy for quite a few years and is proud to report that its 3,400 wind turbines produced more energy in 2022 than the total energy demand of its Iowa customers. Footnotes bring attention to record windy conditions early in 2022, especially in April. I wonder if customers were able to use it all during that period. It still produces energy with coal, natural gas, and other carbon fuels probably because they are so darned dependable.
Count me in as one skeptic of the current rush to renewable energy when its promotion costs so much in tax dollars diverted from government's usual services, its economic efficiencies are so often lacking, and I see the videos of heavy equipment already burying wind turbine vanes in mass graves since for some dumb reason they are not recyclable.
In the meantime, coal, oil and gas company stocks have still been dependable to help you earn gains on your inflation battered investment dollars. According to TC2000 statistics of 253 energy companies, 170 of those have trailing Price to Earnings ratios of less than 10. They are relatively inexpensive even after rising the past three years. And I will predict that most of them will be still serving us 10 years from now–that is, if we are still around.
(Past performance is no guarantee of future results. Statistical data from Worden Bros., Inc., TC2000 market software, 2023.)