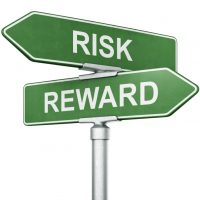 I personally like studying history because, as written in Ecclesiastes 1:9, What has been will be again, what has been done will be done again; there is nothing new under the sun. This week we have learned the Greeks would rather not pay their debt owed mostly to European banks. Puerto Rican Governor Padilla said Monday the island cannot pay over $70B in debt owed to almost everyone in the US holding a municipal bond fund.
This is not new. Since Italian city-states began borrowing hundreds of years ago, individuals and governments have borrowed to finance wars, bread and circuses, roads and bridges, you name it. The new wrinkle is our modern desire to prolong the agony, attempt to broker deal after deal, similar to giving another drink to an alcoholic. The US government through new laws in thousands of pages attempts to ensure that no one will be able to take a risk whether for themselves or for anyone else. No risk? No reward. You become Greece or Puerto Rico. You cannot borrow or print money to success. It takes hard work and risk.
On our trip south a few weeks ago, Karen and I found the entrepreneurial spirit alive and well in Vicksburg, Mississippi. During our first visit to the historic downtown, high on a wooded bluff 300 feet above the Mississippi river, an antique store owner told us we must dine at 10 South Rooftop Bar & Grill. Only open a week or so, it is the 10th floor atop the old First National Bank building, a grand dame of yesteryear. Customers of all ages packed the roof.
We waited almost an hour, but were rewarded with the best possible view of the gorgeous orange-red sunset from the northeast corner. 10 South is one of those places you wish you could order one of every Small Plate, from BBQ Shrimp and Grits to Fried Crawfish Balls, Cajun Mac N' Cheese, to Fried Green Tomatoes. There are Yazoo City Catfish Tacos but I had The Pulled Pork Tacos which were fantastic.
Partway through our meal, Miss Kay (of Duck Dynasty fame) and a small flock of her friends requested to interrupt us for a moment so they could get a group photo with the setting sun and delta behind them. Turnabout is fair play so Karen got a photo of her too.
The treat for me was a short interview of the Chef/Restauranteur, Jay Parmegiani. A young man from a local restaurant family, he explained how Tim Cantwell, heading a developer investment group, nicely badgered him until he caught the vision of the culinary beehive in which we now sat. Jay already had a successful restaurant (Roca) in the Vicksburg Country Club plus a busy life with his wife and four children (all sons I think he said).
The preparation process had taken more than two years since first visit to the badly neglected bank building about to begin its rebirth. It reminds me of the First National Bank Building on the Independence square except that no horrible facelifts had scarred its exterior over the decades. Team members wore T-shirts proclaiming Six or Eight Weeks as a joke, Jay's answer during the past year about when 10 South would open for business.
Conversing with Tim Cantwell yesterday, he explained that he and his partners had invested $1.8M in the restaurant alone. Tim was even working the restaurant that Thursday evening, proving to me he is All In to make this bet pay off. A look at The LOFTS at First National's Facebook page reveals they have millions more invested in the building. I hope and pray their efforts and risk are rewarded with lasting success for the downtown area.
Nothing of any consequence happens in our towns, states or country without people like Tim and Jay putting their talents, vision, and even more importantly, their personal commitment of money, sweat and time into projects like this. They do have a sales tax rebate program in Mississippi helping a bit. But No, Mr. President, the government did not do this for them. The No Risk, No Reward principle applies to all our communities and the nation too.
(Past performance is no guarantee of future results. Advice is intended to be general in nature.)