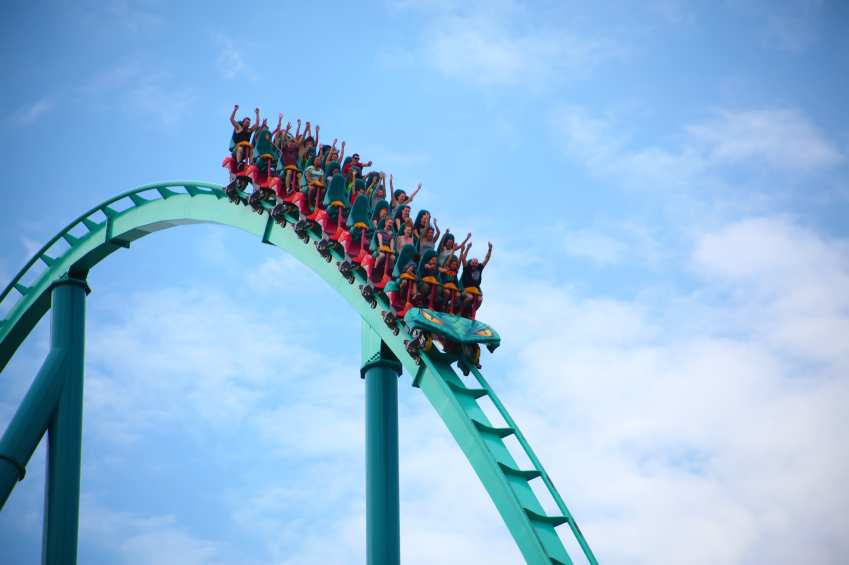 I have a few friends in my age group who absolutely love to ride roller coasters. Some travel the country to ride a new one when it opens. But when it comes to investments, people who like volatility are scarcer than hen's teeth. (I am using that comparison since I find that few young people know the great, though well-worn, descriptive analogies of the past. But I digress.)
I talked with a client this week who religiously looks at his portfolio statement at least once every six months. He asked about the lack of major progress for his account values thus far this year. We spent the rest of the conversation talking about the present frustrating type of time period, to which I will return in a moment.
But this brings to the surface another important truth. People do not know what (things) they do not know. All of us have certain perceptions that we either take for granted as true or often we do not give attention to areas of our lives that are not interesting to us. The media do not help much because various outlets generally look for short-term blood or bad news wherever it may be found.
Through Monday, the S&P 500 was higher by a whopping .42 percent for the year, not including dividends. By the same measure, the Dow Jones 30 Industrials was cheaper by 2.15 percent. The iShares Barclays Aggregate US Bond Index has also lost .78 percent. Only the tech heavy NASDAQ 100 and broader Composite indexes are higher—both by over 6 percent–because of excitement about companies like Amazon, Facebook, Ebay, and Google.
With all of its swings up and down, the S&P 500 has ranged from a loss of less than 4 points in January to highs of less than a positive 4 points. The Dow's year to date progress peaked at about 3 percent in May and is now trending downward. The best news I can offer is that times of sideways choppy movements like this are often followed by the next uptrending movement.
I would remind you that the very wealthy investors take off much of the summer, the trading volumes dry up, and prices often fall until September or October. My investment mentor, the late E. M. Wright, CPA, often said, Never sell a dull market. This certainly has all signs of being a very dull market. In the meantime, try to keep cool.
(Past performance is no guarantee of future results. Advice is intended to be general in nature. Investment numbers from Worden Brothers, Telechart 2015.)